« Back to Events
Green LAVA Event: The Opioid Crisis & Cannabis Alternatives
Wednesday, October 23, 2019 @ 6:30 pm - 9:00 pm
Expert DOJO space
UNIT 308, 395 Santa Monica place
The Opioid Crisis & Cannabis Alternatives
 The Green Strategic Interest Group is specifically dedicated to cannabis. For the first event in October, we want to focus on the importance of cannabis alternatives for opioids. We are curating a panel of experts to address the topic from varying industry perspectives.
TO ATTEND THIS EVENT, CLICK HERE: https://www.lava.org/events/lava-green-lava-healthcare-eventthe-opioid-crisis-cannabis-alternatives
Moderator: Laura Toomey, Director of Events & Strategic Alliances, MyJane
KIMBERLY KOVACS
Founder & CEO, MyJane Inc.
Managing Director, Arroyo Ventures LLC
President, LAVA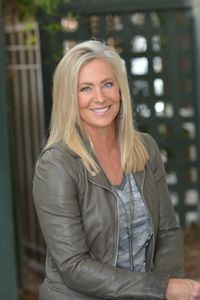 Kimberly Kovacs is a serial entrepreneur and investor across multiple sectors such as technology and life sciences and has a distinguished, results–driven, track record in executive leadership and finance. Kovacs has personally raised more than $100 million in venture dollars for companies she's either founded or co-founded — resulting in many successful exits. In looking at investment opportunities in the cannabis space, it became apparent to Kovacs that there was a significant void in the women's cannabis space, particularly as it related to women's wellness and the various conditions that could be treated with cannabis. As a result she founded MyJane, a wellness technology platform that curates cannabis products based on the most common conditions women face such as; sleep, pain and anxiety. MyJane captures specific member information and, with its proprietary algorithm, matches each customer with a select number of products to try. And to add to the experience, members receive their curated experience box delivered to their home by a female brand ambassador who is educated on the products and provides on-site consultation. The mission of MyJane is to empower women to take control of their personal wellness, share their experiences with other women and create routines proven to work for them. Women helping women feel better! MyJane rejects the idea that one size fits all in health and wellness and that through education, accessibility and community we can provide women the foundation needed to make informed health and wellness choices that can include cannabis.
MyJane was acquired by Manifest 7 in January 2019 to broaden MyJane's access to regulated distribution channels thus allowing members located in any part of California to receive curated cannabis experience boxes delivered to their homes.
Kovacs is a member of OCTANe and President of the Los Angeles Venture Association (LAVA). As the moderator of the first jointly hosted signature event 'Women in Cannabis: Women Entrepreneurs Forging New Paths in The Cannabis Industry' with Women in LAVA (The Los Angeles Venture Association) in conjunction with the newly defined Green LAVA, which is solely focused on cannabis, Kovacs is paving new pathways in the cannabis industry.  She has been nominated for the Connected Women of Influence Gamechanger and the Orange County Business Journal Women in Business Awards. She is also an active angel investor, advisor and executive consultant for emerging companies. Passionate about the entrepreneurial ecosystem, Kovacs provides mentorship to students and startups in Los Angeles and Orange County.
TRACY RYAN 
FOUNDER & CEO, CANNAKIDS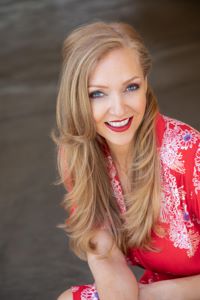 Tracy Ryan is the CEO of CannaKids, a California based medical cannabis company, and the founder of the 501c3 SavingSophie.org. After her infant daughter's brain tumor diagnosis in 2013, Tracy dedicated her life to helping patients who suffer from life altering ailments with a focus on children. Now in full swing with human & animal model trials with one of the world's leading cancer immunologists, it's her mission to not only end the suffering of those inflicted by cancer, but also develop a cure her daughter. 
Tracy partnered with the Technion Institute in Israel in 2017, led by Dr. Dedi Meiri who is leading the way in cannabis research for cancer. After flying her daughter's brain tumor tissue to Meiri for help in developing a treatment protocol for her, they joined forces in hopes to one day take Meiri's findings all the way through human trials. 
Additionally, Tracy successfully procured Sophie's brain tumor tissue after a brain surgery in 2018. Those cells are now being rigorously studied under the leadership of a renowned cancer researcher who is the world leader in the study of NK Cells and their role in cancer. Her research team has now implanted Sophie's tissue into mice, one of which pumps human blood, so that they may work on targeted therapies for her disease. 
Upon viewing the unique reactions in Sophie's body due to the cannabis oil she's taking, the same research team has since enrolled 13 more pediatric and adult cancer patients who are patients using CannaKids' products. In only one year's time the team has made incredible discoveries that will be made public later this year. 
Tracy is currently aligned with a Presidential candidate that is helping her put a bill forth to completely de-schedule cannabis for research. A letter with 27 bi-partisan signatures stating their intentions was delivered to the Attorney General earlier this year as a first step. 
Tracy and CannaKids have been the recipient of several industry awards including Advocate of the Year, Cannabis Activist of the Year, the Caregiver Award, and Diamond of the Community Award. Her and her family have been featured in many national and international news pieces including an appearance on The Doctors, National Geographic, Time, Vice News, CNN, Entertainment Tonight, The Huffington Post, GMA Today, Telemundo, and many more. They are also the key focus of the Ricki Lake and Abby Epstein documentary, "Weed the People" that is currently available on NetFlix. 
HARRY NELSON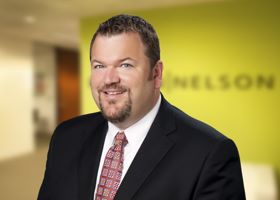 Harry Nelson, co-chairman of the Adaptive Health Capital board and member of the investment committee, is a leading healthcare advisor best known for the eponymous law firm he founded, Nelson Hardiman, LLP.  At Adaptive Health Capital, he specializes in healthcare transaction advisory services and funding—Mergers & Acquisitions, bridge financing, etc.  Beyond his healthcare, life sciences, and legal expertise, Harry is known nationally as a consummate leader at the intersection of healthcare law and business, as evidenced by his role in co-founding five healthcare-related start-ups in the last decade.  Deeply immersed in healthcare transformation and innovation; he frequently speaks on cutting edge issues and the future of the industry itself. Proactively tackling timely healthcare issues, Harry is the co-author of the recent book, "From Obamacare to Trumpcare," a survey of healthcare policy leading up to the Affordable Care Act and a prediction for the future direction of U.S. healthcare.  
Harry's thought leadership around the healthcare and life sciences industry has driven many next-generation healthcare ideas and initiatives to realization, including telehealth and other modalities of digital health and behavioral health.
Michele Ross, PhD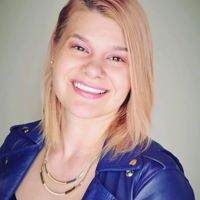 Dr. Michele Ross is our ScienceJane! She is a neuroscientist and has studied the effects of drugs on the brain for over a decade. Dr. Ross teaches at the Holistic Cannabis Academy, is the author of Vitamin Weed: A 4-Step Plan to Prevent and Reverse Endocannabinoid Deficiency, and was the founder of the first 501c3 nonprofit research institute on cannabis and women's health. As CEO of Infused Health, she consults patients around the world on using cannabis for emotional and physical pain and teaches on cannabis and motherhood. Fun fact: she starred on the hit CBS reality TV show Big Brother. You can book an appointment with her here: www.drmicheleross.com.
Rico Tarver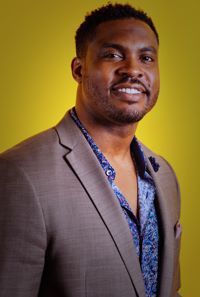 Rico Tarver is a serial entrepreneur with a firm footing in the rapidly expanding global cannabis industry. Rico helped industry ancillary leader, Baker Technologies between 2017-18 break through the most competitive region of California; amassing a roughly 30% sales footprint in the legal retail market before merging with 3 other companies to form TILT Holdings (https://www.tiltholdings.com/) exiting and moving on to become EUREKA Vapor's VP of Sales assisting with their re-emergence on the plant-touching side. 
Though based in Los Angeles, Rico travels everywhere the the green waves take him as he helps bourgeoning cannabis companies navigate sales, marketing and operational efforts for The Golden State. 
Prior to trying his hand in cannabis, Rico was in corporate finance for 10 years in the brokerage arena on both institutional and retail sides as a wholesaler and a branch manager. After constant recommendations from friends high-up in the cannabis industry; a cancer scare helped him make the final transition late 2017. 
Rico is a founding member of National Diversity and Inclusion Cannabis Alliance (NDICA); and is active in assisting several nationwide social equity, diversity, and inclusion efforts with their own community outreach initiatives. His personal accomplishments include organizing community rallies and information sessions; expungement clinics for those wrongly targeted by the War on Drugs; and social platforms seeking to bridge the economic gap between black & brown operators and their white counterparts in the Cannabis industry. 
Rico was recently honored as one of the High Times 100 Most Influential People of 2018. He's well known on all sides of the cannabis industry nationwide from co-producing many peer events and product launches; but also launching several of his own in 2018 under his own company, The Suave Life. His current independent projects include Los Angeles Founder for 300 attendee+ monthly networking event, CannaGather Los Angeles (https://cannagather.com/la; his monthly "CBD Sundays" health & wellness series active in several locations in 3 states (CA, NV, IL); he's also a TEDx Speaker (Skyforest, CA) (https://www.ted.com/tedx/events/33382) gaining the honor recently in August 2019 after emceeing TEDx Almonsor Park (Pasadena, CA) (https://www.tedxalmansorpark.com/). 
TO ATTEND THIS EVENT, CLICK HERE: https://www.lava.org/events/lava-green-lava-healthcare-eventthe-opioid-crisis-cannabis-alternatives
+ GOOGLE CALENDAR
+ ICAL EXPORT