« Back to Events
LAVA Healthcare Presents: Fireside Chat with Healthcare Executives from CHOC & CHLA
Wednesday, August 28, 2019 @ 6:30 pm - 8:30 pm
ASU California Center
725 Arizona Ave
It's been discussed that healthcare needs disruption and innovation. Join us on August 28th as we sit down with senior leaders from Children Hospital Orange County (CHOC) and Children Hospital Los Angeles (CHLA) to discuss developments and opportunities involving healthcare innovation, technologies, and investments.
Click here to attend this event: https://www.lava.org/events/lava-healthcare-presentsfireside-chat-with-healthcare-executives-from-choc-chla
FIRESIDE CHAT GUESTS:

Dr. Anthony Chang, Chief Intelligence and Innovation Officer (CIIO) at Children's Hospital of Orange County (CHOC)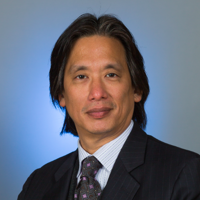 Dr. Anthony C. Chang is the founder of Artificial Intelligence (A.I.) in Medicine Conference and the Chief Intelligence and Innovation Officer and Medical Director at Children's Hospital of Orange County (CHOC), Dr. Chang has become recognized as "Dr. A.I." and has given TEDx Talks.  He has been named Physician of Excellence by the Orange County Medical Association and lectures widely on big data and artificial intelligence in medicine.
Dr. Chang is known for several innovations in pediatric cardiac care, built a company, and was able to complete a deal on Wall Street. As the founder and medical director of the nascent Medical Intelligence and Innovation Institute (MI3), supported by the Sharon Disney Lund Foundation, Dr. Chang leads the MI3 in implementing data science and artificial intelligence in medicine and is the first institute of its kind in a hospital.
In addition to his appointment at CHOC, MI3, and so forth, Dr. Chang is also Co-founder and CEO of a startup company (CardioGenomic Intelligence, LLC) that focuses on artificial intelligence applications such as deep learning in clinical cardiology and genomic medicine.  He has published review papers on big data and predictive analytics as well as machine learning and artificial intelligence in medicine.
He graduated with his Masters of Science (MS) in Biomedical Data Science with a subarea focus in artificial intelligence from Stanford School of Medicine and has completed a certification on artificial Intelligence from MIT.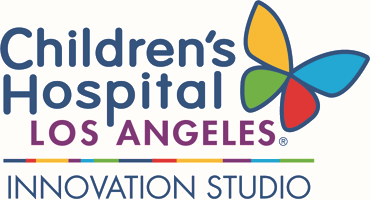 Omkar Kulkarni, Chief Innovation Officer at Children's Hospital Los Angeles (CHLA)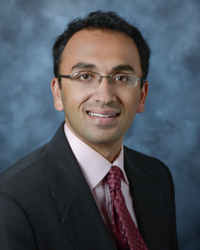 Omkar P. Kulkarni is CHLA's first chief innovation officer. In his role, Kulkarni is responsible for fostering innovation across CHLA's clinical and research enterprises – including finding successful new methods of care, incubating new medical tools and software, and rallying communities in and out of the hospital to solve problems in the field of pediatrics – all with the goal of enhancing the experience and outcomes for the children and families CHLA serves.
Prior to joining CHLA, Kulkarni served as executive director of the Cedars-Sinai Accelerator powered by Techstars, where he helped build and launch the accelerator program. In that role, he evaluated over 3,000 health care start-ups and provided extensive mentoring, serving as the main liaison between the start-up community and Cedars-Sinai Medical Center. Kulkarni also led the performance improvement department at Cedars-Sinai for many years and has experience in financial process redesign at NewYork-Presbyterian Hospital. Kulkarni has a master's degree in public health and health care management from Columbia University and a bachelor's degree in business administration from George Washington University.
LAVA Healthcare Chairman and Fireside Chat Moderator:
Edmond Banayan, MBA, MSIMC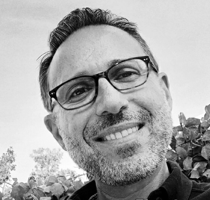 Mr. Banayan has founded and led business ventures in healthcare, technology, and services.  As Co-Founder and CEO of Chronaly Inc. (Chronaly), Mr. Banayan leads a multi-disciplinary team in their mission to develop and commercialize digital health applications for developmental disabilities such as Autism Spectrum Disorder (ASD) and Attention Deficit Hyperactivity Disorder (ADHD).  Chronaly's dedicated team is pushing the frontier of digital health and medicine by applying deep artificial neural networks, artificial intelligence, machine learning, and other technological advancements to innovate and improve the lives, health, and health outcomes of millions of children and adults across the world with developmental disabilities.  In addition to his leadership at Chronaly, Mr. Banayan is also Chairman of Los Angeles Venture Association (LAVA) Healthcare Strategic Interest Group.  Mr. Banayan attended UCLA for his undergraduate degree and graduated with honorable mentions. Subsequent to UCLA, he received his graduate degrees in Master of Business Administration (MBA) and Master of Science in Integrated Marketing Communications (MSIMC).
Click here to attend this event: https://www.lava.org/events/lava-healthcare-presentsfireside-chat-with-healthcare-executives-from-choc-chla
LAVA Healthcare is generously supported by:

+ GOOGLE CALENDAR
+ ICAL EXPORT