« Back to Events
Scale your company across the world with top international VCs
Thursday, June 20, 2019 @ 6:00 pm - 10:00 pm
Expert Dojo
395 Santa Monica Place, unit 308
Scale Your Company to the US, India and Across the World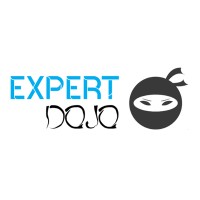 Meet investors from around the world and find out how to take your company from the US to every major market in the world. All of the investors at this event are US based and work on helping countries cross borders from India, Israel, Brazil, Canada, China, or the EU.
Expert Dojo and Brand Capital have partnered to help US-based companies break into other major markets. Brand Capital is the venture arm of the major media company in India. Through this partnership, they can help your company scale to India and beyond. We will have over 30 investors who can invest in your business and help build relationships around the world. If you are interested in pitching to the investors please email jon@expertdojo.com. If you are attending you may register below.
6-7 PM– Panel on how to break into other countries.
We have a panel of top VCs who can help your company scale internationally. The panel will be Q&A and an open discussion with the investors in attendance.
7:30-10pm – Networking with Investors 
Bookings are closed for this event.
+ GOOGLE CALENDAR
+ ICAL EXPORT