« Back to Events
The Latest Crypto – Final Friday: What's The 2019 Crypto Market Outlook?
Friday, March 29, 2019 @ 4:00 pm - 8:30 pm
Expert DOJO space
UNIT 308, 395 Santa Monica place
Hello Blockchain enthusiast!
Pardon our late start to 2019 (we've been busy BUIDLing our new site The Latest Crypto). But now we're ready to share!
TheLatest.com was originally started by Jeff Hall (founder and current CEO). As an ex-editor of Newspapers like the LA Times and Kansas City Star, he had a vision to organize information in categories but using new tools.
Jeff thought, how can we collect all the stories on the web in a controlled and curated manner?
Google seems to just give you a gigantic mass that's hard to navigate and pinpoint a certain granularity of news. What ensued from that was a custom bootstrapped free news aggregator that Jeff built with his (and his teams) blood sweat and tears called The Latest.
Use our free General News Aggregation tool here: The Latest
Brian MacMahon, Expert Dojo's founder, meanwhile said, Jeff, you need to jump on this Crypto train. But Jeff wasn't that into Crypto but decided heck, let's build a Crypto focused news website using The Latest's aggregation technology engine.
Check out our free Crypto News Aggregator here: The Latest Crypto
Brian called me (Aaron Mangal, the guy writing this message) and said I got a guy who needs help with Crypto (Jeff).
And here we are!
Now that you know our story, let's talk about the fun stuff.
The Latest Crypto and Expert Dojo would like to warmly invite you to this month's Final Friday.
Our mission: To bring an authentic, no-nonsense, approachable and informative event mix around Cryptocurrency.
Since this is the first event of the year our theme is: What's the 2019 Crypto Market Outlook?
We will have our speakers give a quick 10-minute talk to kick things off followed by an open discussion where anyone can voice their thoughts and questions. Ourselves as hosts and speakers will help moderate the talk in between.
Our VIP speakers include some local Cryptocurrency BUIDLers:
Give these folks a like, follow and join their lists and community. These are vetted quality people I've personally met and can't brag enough about them and their work.
Each speaker will give a 10-minute talk about themselves and what they are working on followed by a 5 minute Q&A.
The talks will be followed by an open AMA and discussion on what's happening for 2019 and any other topics attendees would like to bring up. We will follow this with a happy hour and mixer from 5:30pm-8:30pm.
When: March 29, 2019 from 4:00pm – 8:30pm
Event Schedule
4:00 – 4:30pm – Meet and Greet and Check-in
4:30 – 5:30pm – Speakers + Open-forum discussion after
5:30 – 8:30pm – Networking Mixer and Happy Hour
Where: Expert Dojo, 395 Santa Monica Place, Unit 308 Santa Monica, CA 90401 (Santa Monica Promenade Mall next to the elevator by the Cheesecake factory)
Will you join us?
We look forward to seeing you at Final Friday!
~Aaron, the Latest Crypto and Expert Dojo Team
---

About THE LATEST Crypto
THE LATEST's tagline is "All Topics, All Sides, One Place". This is because we are a news aggregator platform and community combining the dynamism of the Internet with the friendly feel of a newspaper. We are bringing back old-fashioned journalistic and community values, using today's digital tools. Learn more at THE LATEST
---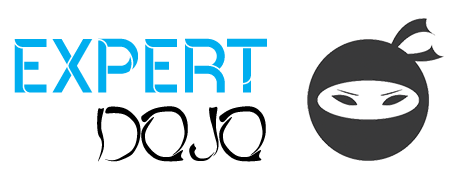 About Expert Dojo
Expert DOJO is a one-stop shop for success coaching in all areas of your business. Their patented 12 step business accelerator gives you direct access to specialists in branding, design, business planning, product fit, strategic planning, web development, and growth hacking. Learn More Here
+ GOOGLE CALENDAR
+ ICAL EXPORT